Commander-in-Chief of the Armed Forces of Ukraine Valerii Zaluzhny has shown a map of Russian air and missile strikes on the territory of Ukraine, which took place on October 10, 2022.
The relevant map was posted by Commander-in-Chief of the Armed Forces of Ukraine (UAF) Valerii Zaluzhny on Facebook, an Ukrinform correspondent reports.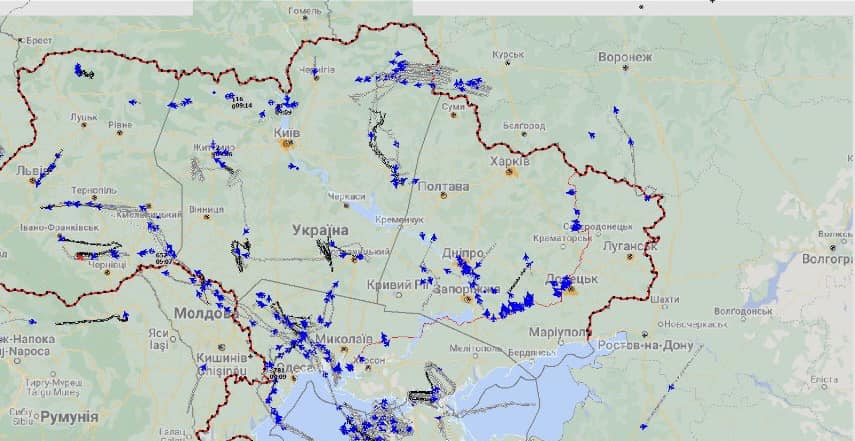 "This is how the aggressor state, the Russian Federation carries out air-to-surface and surface-to-surface missile attacks on the Ukrainian territory. The situation as of 10:20-11:00. The enemy used air-, sea- and land based missiles; ballistic missiles; surface-to-air missiles; reconnaissance and attack UAVs of Shahed-136 type," Zaluzhny wrote.
In his words, the anti-aircraft defense units of the Air Force, the Land Forces of the UAF and the air defense units destroyed most lethal missiles and projectiles. Considering the intensity of enemy attacks from all directions simultaneously, they demonstrated professional competence and devotion.
"We have to repel these attacks using Soviet-era weapons which we possess an insufficient quantity of," Zaluzhny noted, adding that the security of Ukraine and the entire Europe is in the skillful hands of Ukrainian warriors.
Zaluzhnyi expressed condolences for the death of civilians and the military, who had fallen victims to the Russia terrorism.
"Despite everything, regardless of the agony of the dictator's regime, we will withstand and win," Zaluznhy stressed.
A reminder that, in the morning of Oct. 10, 2022, Russia launched a massive missile attack on Ukraine's territory. According to Ukrainian Internal Affairs Minister Denys Monastyrsky, 14 civilians have been confirmed as killed and 97 injured so far.
To suggest a correction or clarification, write to us here
You can also highlight the text and press Ctrl + Enter